Switch Back to iOS after Jailbreak
Hi friends in this post we will learn how to Switch Back to iOS after Jailbreak. It's so easy to do so but for that you have to take pre jailbreaking steps. We have already discussed How to Jailbreak iOS 7.1.2, iOS 7.1.1 and iOS 7.1 in our previous post. For jailbreaking we have used Pengu.
Pre Jailbreaking Steps:
1. Take full backup of your iPhone on your system before jailbreaking.
2. After jailbreaking do not SYNC your iPhone with your system(no backup should be done after step1).
3. Now Connect your iPhone with your system, open iTunes and click on restore iPhone(Find my iPhone should be off to restore the iPhone).

4. Software is downloaded from apple and installed in iPhone, it may take some time.
5. After installation is done restore your iPhone from the backup you have taken on step 1.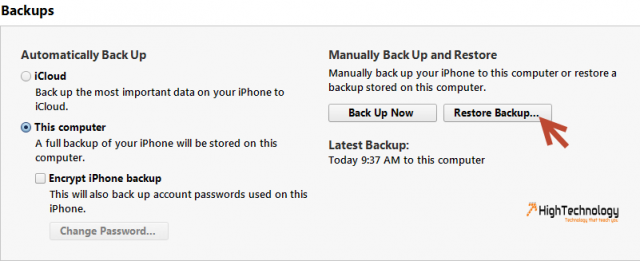 I have used above mentioned steps, and i am back to iOS without any hassle or data loss.