Schedule HANA 2.0 backup using SAP HANA Cockpit
In this post I want to share how to schedule file backup of Sap Hana database using Sap Hana Cockpit. As we all know that SAP HANA Cockpit is a web based tool for SAP HANA Administration. Recently I installed the latest SAP HANA Cockpit 2.0 SPS 06 patch 04 release to monitor and administer HANA databases. During administrative task i got to know about how to Schedule HANA 2.0 backup using SAP HANA Cockpit.
To monitor and manage remote databases using SAP HANA Cockpit, first we have to register a resource and how to create resource group in SAP HANA Cockpit 2.0, please refer below my videos:
How to register a resource in SAP Hana Cockpit
How to Create Resource Groups in SAP Hana Cockpit
1. First login to Sap Hana Cockpit, once you are on home page of Sap Hana Cockpit, Click on resource for which you want to create a scheduled backup.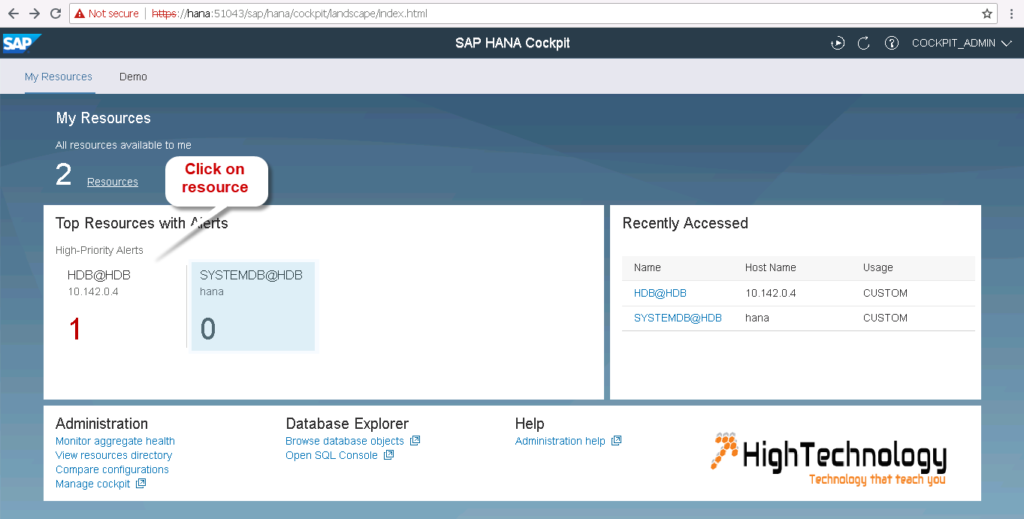 2. Now once you are on overview page, scroll down and go to Database Administration now click on Manage database backups.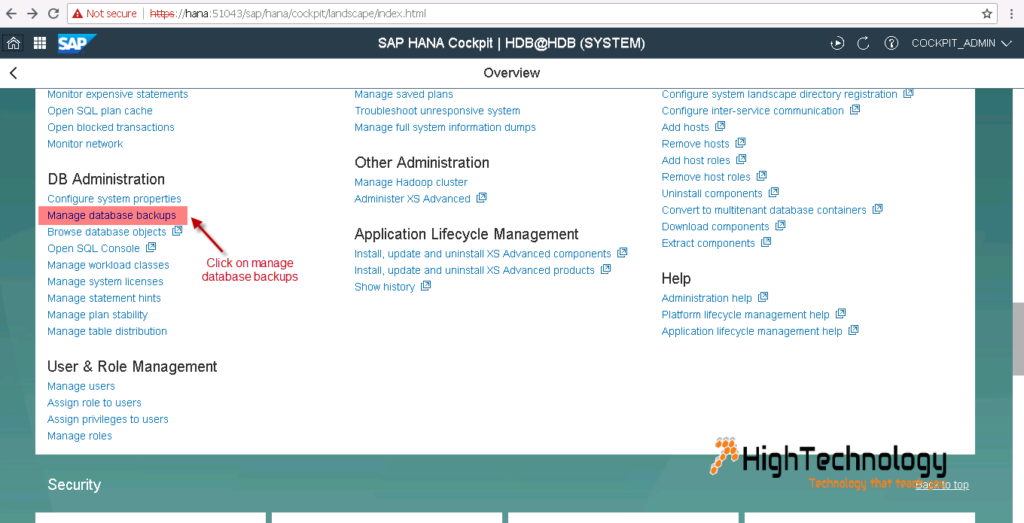 3. Backup Catalog page will open, click on create schedule.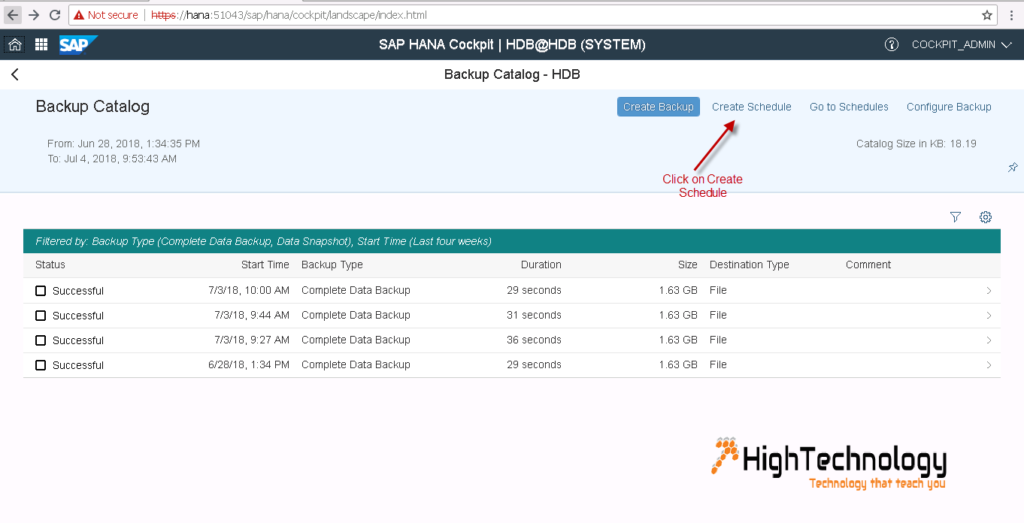 4. On Schedule settings page choose backup type, destination type, backup prefix, backup destination, start of schedule, recurrence days of week and on what time our backup will taken.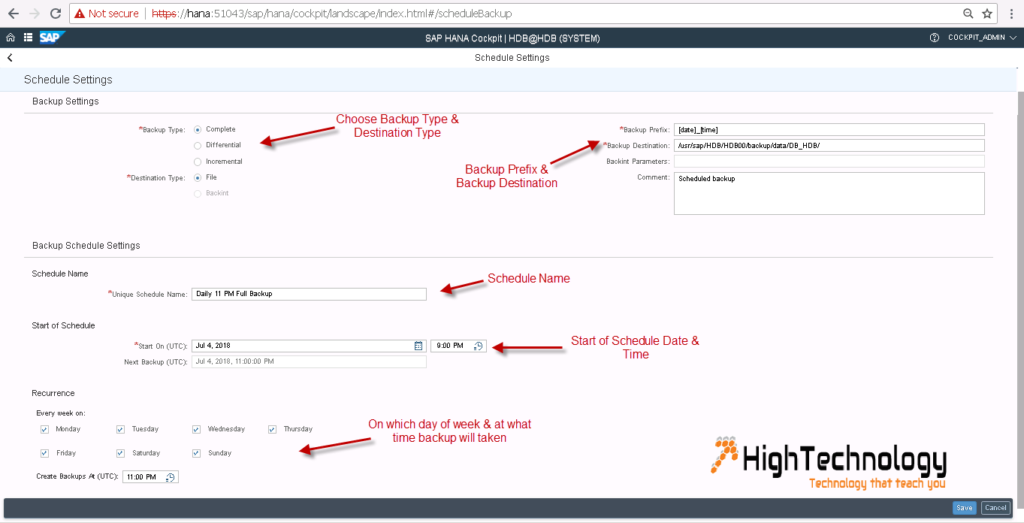 5. Click on Save. Screen will automatically come back to Backup Catalog. To validate the schedule configuration, click on Go to Schedules.