Operation Mode in SAP
Operation modes in SAP is a concept provided by SAP to define more dialog processes during day time and more background processes in the night time. In SAP, we can define operation modes like day and night and configure more dialog work processes and less background work processes during day time and more background work processes and less dialog work processes during night time. We can set interval for day and night operation modes so that operation mode switch will happen at defined time and dialog work processes will be converted to background work processes in the night and vice versa.
How to Create Operation Mode in SAP :
Step1) Enter Transaction Code: RZ04.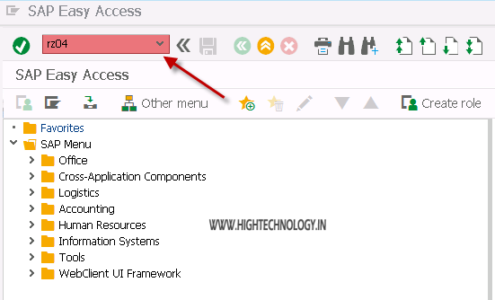 Step2) Click on Create Icon.
Step3) Enter Operation Mode name, Short Description and Monitoring Properties Variant.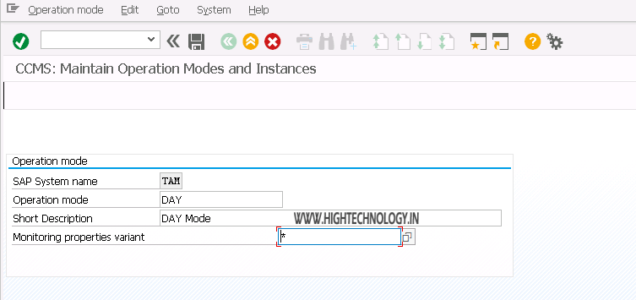 Step4) Create Two Operation Mode, one for Day & One for Night.
Step5) Now Click Instances/Operation Modes. Another screen will be displayed.
Step6) Now Navigate to Settings > Based on Current status >New Instances > Generate.
Step7) After that profile will get generated as shown below.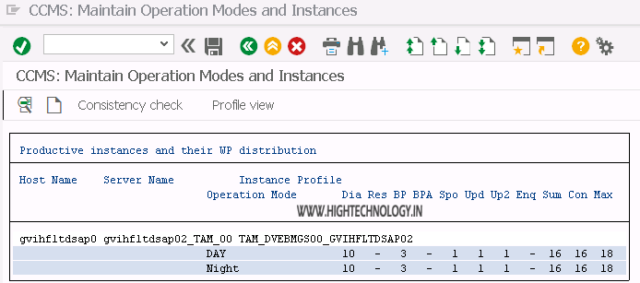 Step8) Place the cursor on DAY operation mode and double click on it get the work process distribution screen.
Step9) Now set the dialog work process and background work process and click on save.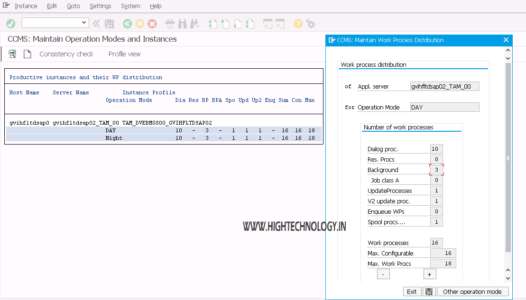 Step10) Repeat the Step 8 & 9 for Night operation mode.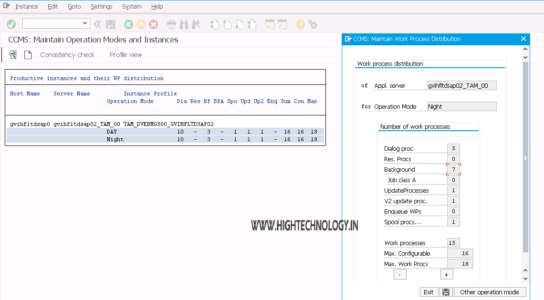 Step11) Please find below work process distribution after the changes done.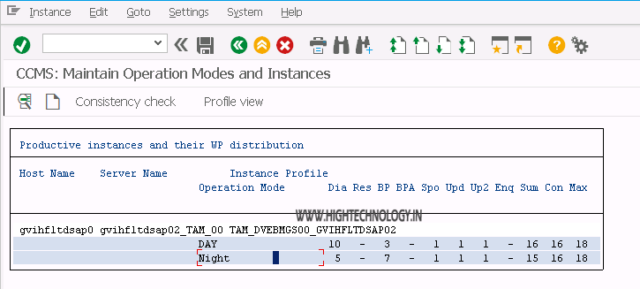 Step12) Now save this and goto transaction code SM63 as shown below and select normal operation (24hr) mode and click on change.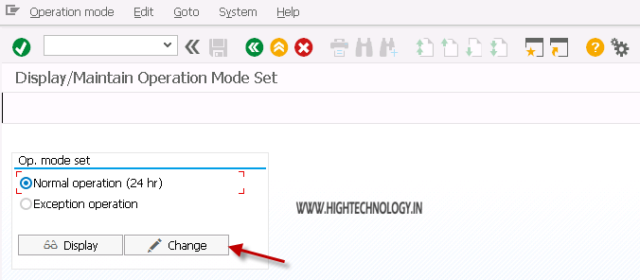 Step13) To set the start time of the day interval, click on start time and then navigating to Operation mode > Select interval. Then start interval is marked. After this place cursor at the end interval and again navigate to Operation mode > Select interval and confirm to mark the entire interval of day operation mode.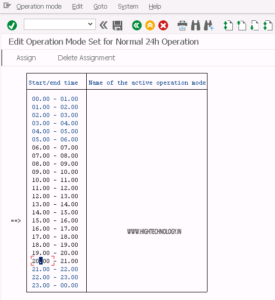 Step14) In the above screen, you can check that the interval marked is highlighted in different color. Now click on Operation Mode > Assign > Choose the Operation Mode for which you have selected interval.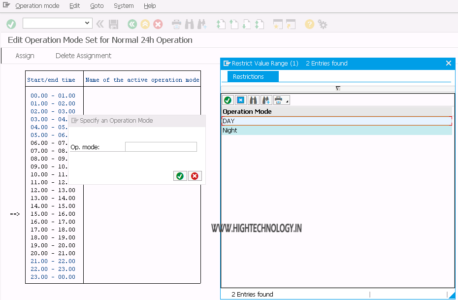 Step15) Repeat the Step 13 & 14 for setting interval for Night operation mode and click on save button.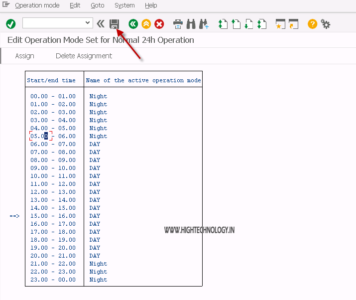 Now you can check Operation mode and their timings in RZ04 transaction code.