iPad-Export PDF from Word
This post is about iPad-Export PDF from Word.Microsoft office for iPad is a great tool. It had lots of features and solved a lot of day to day issues like editing and sending these document while traveling or outside office. The great thing is it's FREE. You just have to sign in for editing documents.
in recent update of Microsoft office for iPad carry a great feature, now we can export our word document to PDF files. But this feature is limited to sending that converted file through mail only. We can not export word document to PDF and save them to iPad local storage.
To convert word file to PDF and sending them through mail you have to follow these steps:-
1. Open iPad occice, create a new document or choose existing.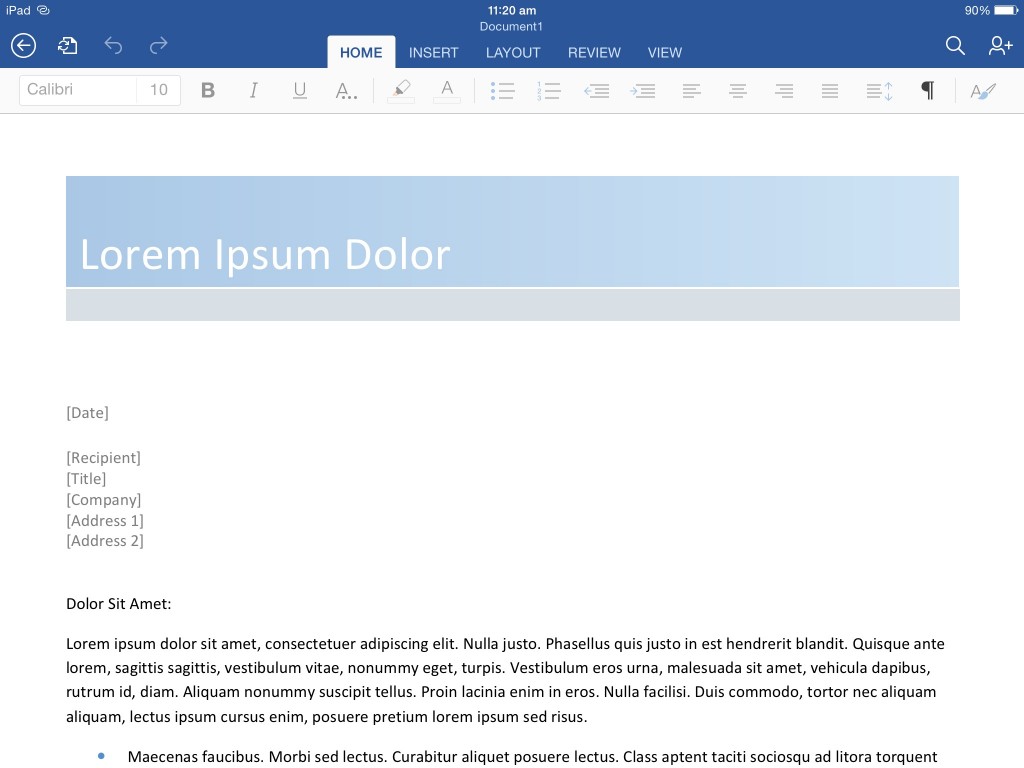 2. Now click on share menu on right top side.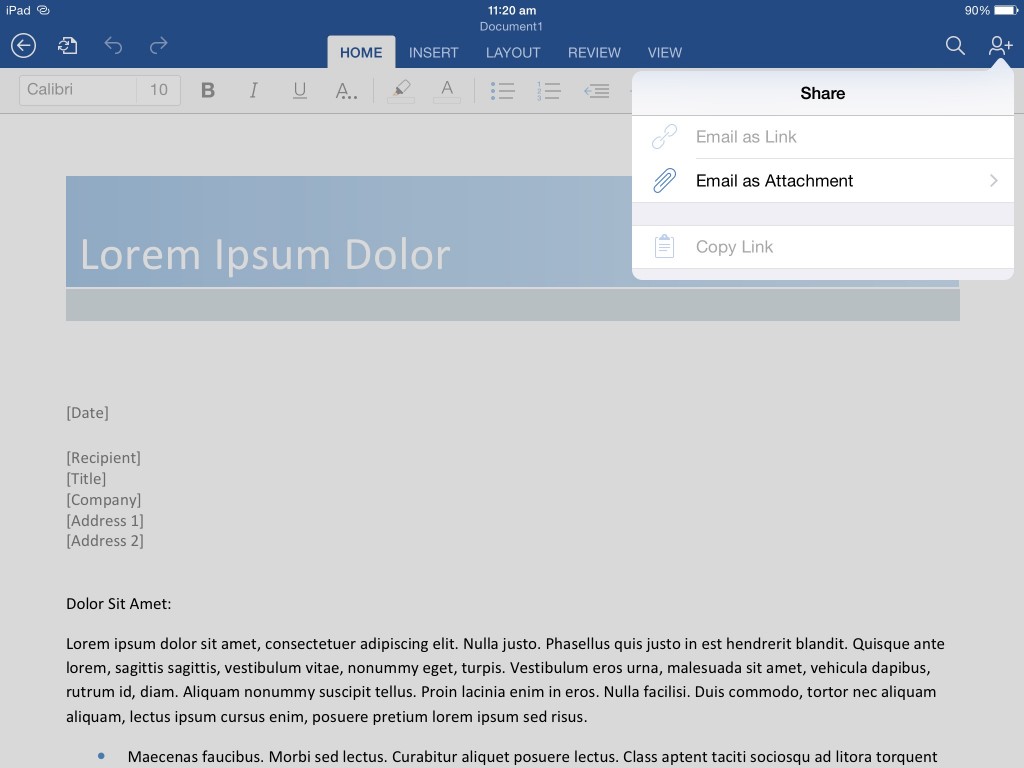 3. Now click on EMAIL AS ATTACHMENT > now send PDF option.