Now you can use preview pane also in your gmail, it is same like as you seen in Microsoft Outllok.
To do this feature enable do these things.
Login to your gmail account.
Click on settings on the right top side.
Now click on Labs tab and search for Preview pane.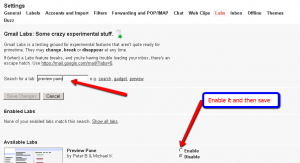 click on image to enlarge
Now enable this feature and save changes and go back to your inbox, now you see your preview pane is available for you.
You can also set preview pane position in gmail, check below image for refrence.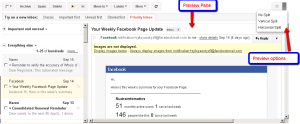 click on image to enlarge