How To Turn Off Comments On Static Pages In WordPress
Hi Guys, In this post i will let you know that how can you Disable or turn off COMMENTS on static pages in WordPress.
Steps To Perform…
1. Go to your WordPress Admin Panel.
2. After Login Click on Pages MENU on left side.
3. Now Click on your Edit option for page you want to disable comments for.

4. After Opening the Page, Click on Screen options on the Top and check Discussions checkbox and uncheck allow comments and Pingbacks and Trackbacks checkbox.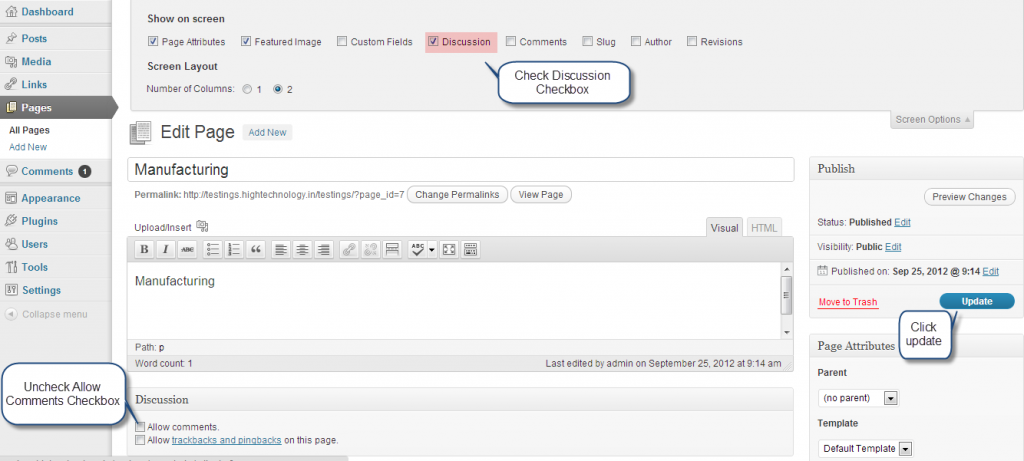 5. Now click on update and Enjoy…………