How To Setup Auto Reply In Gmail
In this tutorial i will let you know How To Setup Auto Reply In Gmail.Auto-Reply is a must feature for all users.
1. Login into your Gmail Account and go to the settings by clicking 'Settings' from the menu.
2. Now Scroll down till the end, now you will see Vacation responder, by default its value is off.
3. Turn its value from off to on and set all the fields.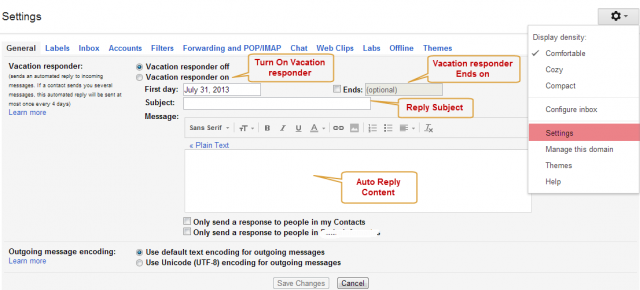 4. If you want to send auto reply message to all the messages you are receiving through your vacation, then leave "Only send a response to people in my Contacts" unchecked or else check it to send response to those who are in your contact list.