How To Remove Password From PDF Files
In your system their is a lots of PDF files. Some of them are easily opened and some are password protected.This is a problem to users to remember a lots of passwords, And if you lost your password then you are not able to open your file.
To solve out this their are two ways:-
A) By Uploading to Google Docs
Upload your Pdf file to google docs
Then you see The pages contained by that file to your left pane in google docs.
Click On each pages and save them as image file.
B) By a tool BeCyPDFMetaEdit
The program loads PDF documents and allows editing of several settings like the metadata about author, title, subject and keywords of the document. Furthermore, one can customize the viewer preferences, the bookmarks, the page labels, the page transitions for slide shows and the encryption/permissions of a document.
Download the Window Utility tool from Here Download
Open your password protected file as shown below in Image.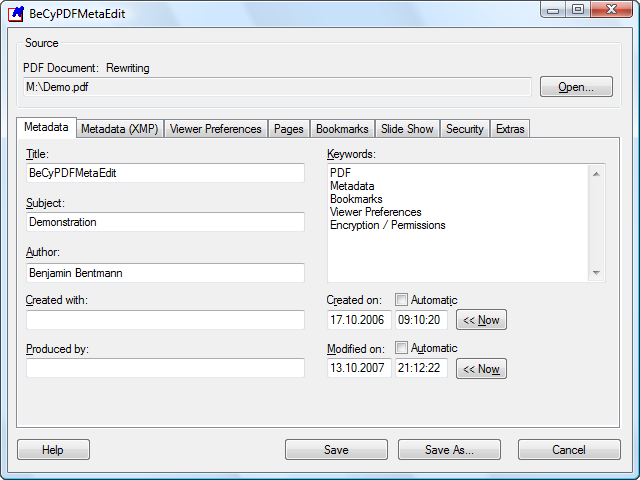 3. Click on Security Tab and set the Security System to No encryption.
4. Save the PDF file and enjoy.