How To Recover Lost WordPress Localhost Password
Hi friends, Today i am working on my Blog locally after a long time.But to my surprise any of UserName/Password is not working.
If you've forgotten your password for an online self-host WordPress blog, it's easy as clicking on the "Lost your password" to recover. But in a localhost environment, configurations may vary from machine to machine. Most of the time "Lost your password" will not work as email system is either not supported or not properly setup.
Workaround:
1. Go to PhpMyAdmin. The URL should be http://localhost/phpmyadmin or http://localhost:portnumber/phpmyadmin.Now click on Database which is used by WordPress.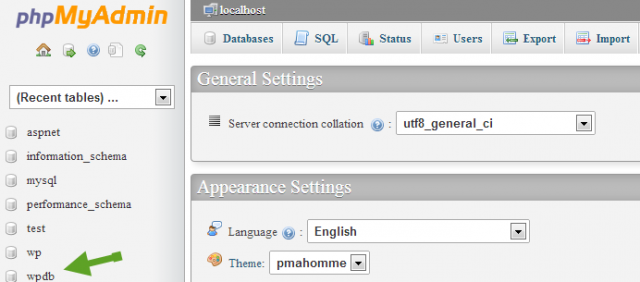 2. Now click on wp_users table or Browse in-front  of table name, in your case it will different, like xyz_users.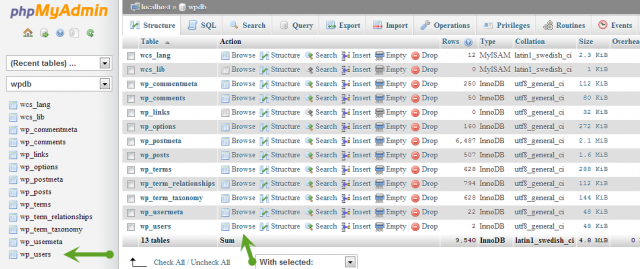 3. Click on the pen icon to edit the data for the specific user. Look for "user_pass" field. Select "MD5" for the Function DropDownList, and change it's value to a new password, in our case the new password is call "admin". Click GO once you are done.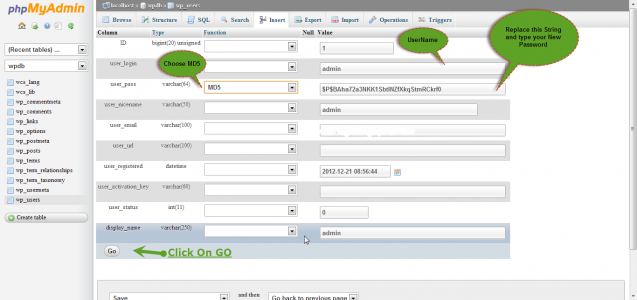 Done, Now you can try to Login with new Password.