Protect Your .PST  Files With Password
What Is PST:- PST (Personal Storage Table) is an open proprietary file format to store messages, calendar events, and other items within Exchange Client, Windows Messaging, and Microsoft Outlook.
Password Protection Benefit:- Main concern is security and privacy. If you don't want everyone else to see your inbox or your calendar entries then you should definitely password protect your outlook PST file.
Follow The Steps for Password protection of PST File:-
1. Open Microsoft Outlook.
2. Click on Personal Folders as shown in below image.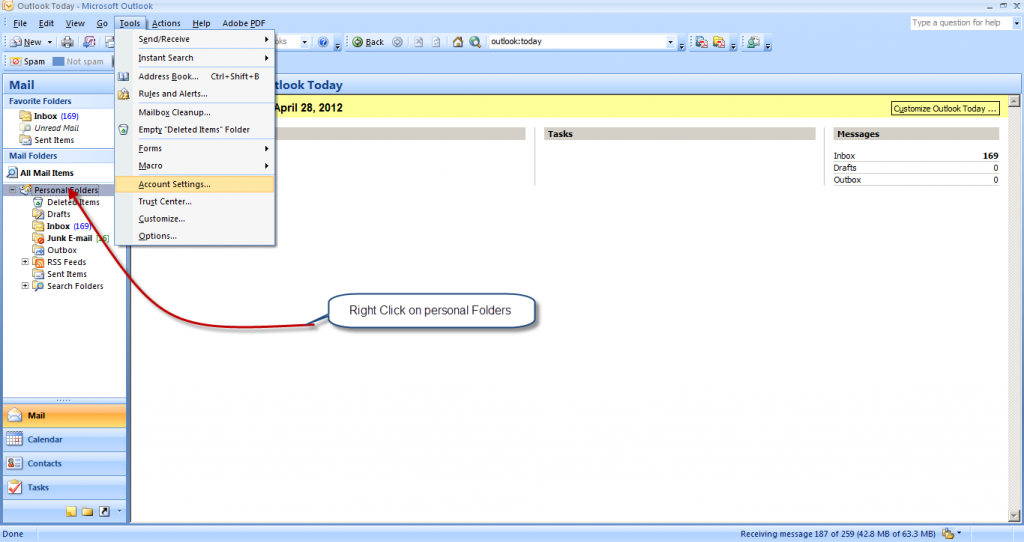 3. Personal Folders > Right Click on it.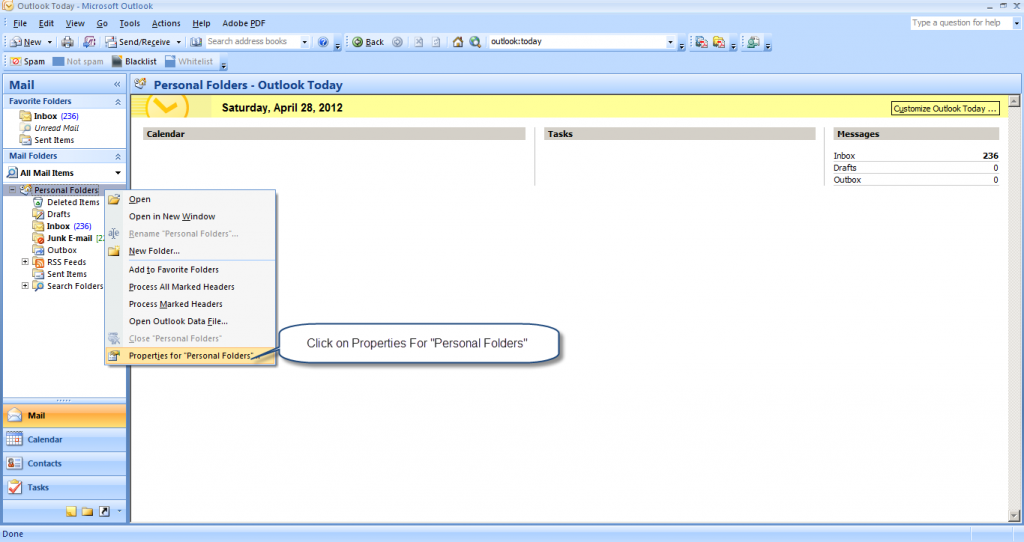 4. Click on Advanced.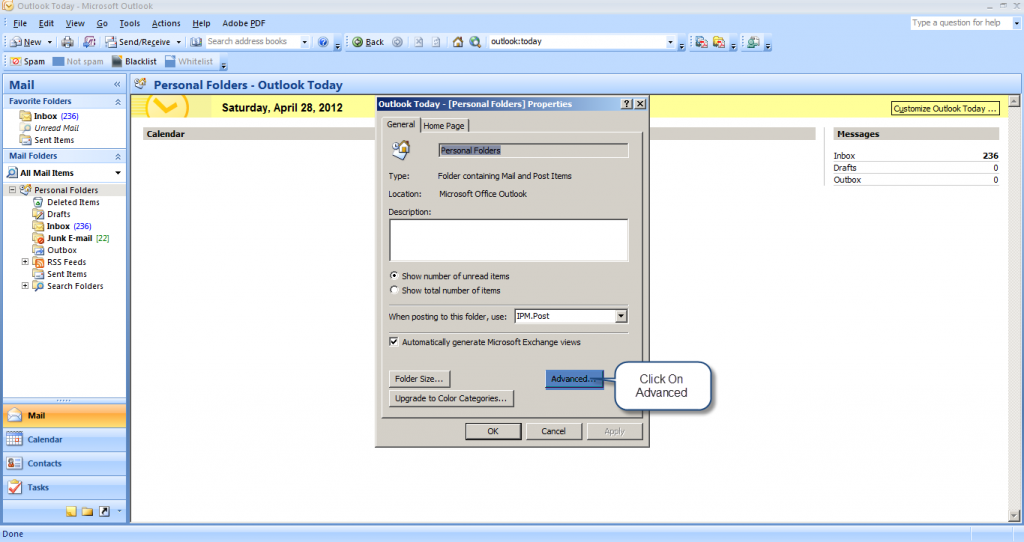 5. Click on Change Password.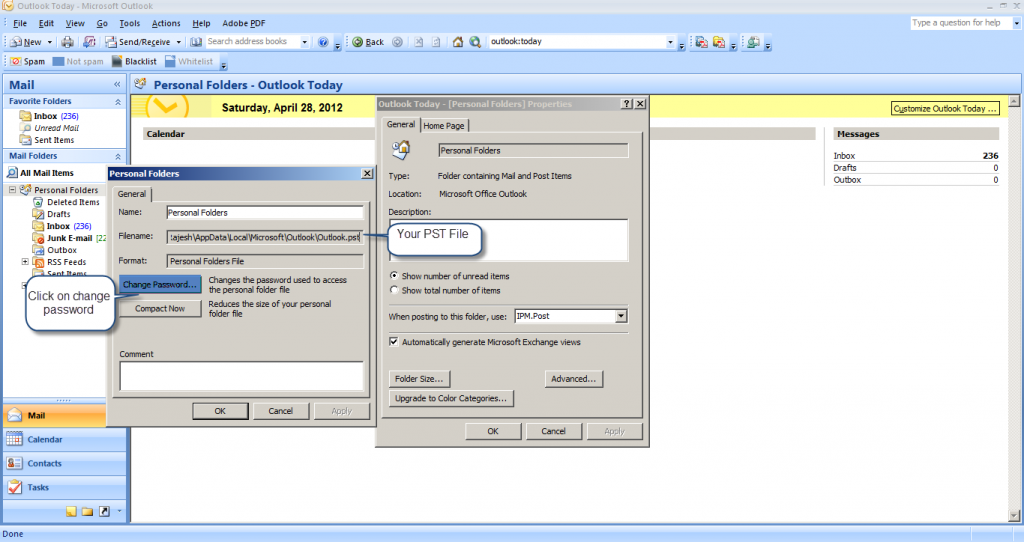 6. Leave old password field blank type you password in New password field, also verify your password.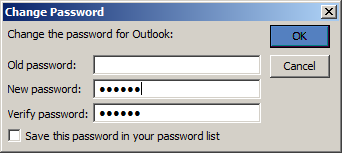 7. Click OK, close all open windows and restart your Outlook.Now it will recommend you for password.