How To Open Outlook PST File
In this tutorial i will let you know that how will you open a PST file with Outlook.
To open a Outlook data file(.PST) follow these simple steps:-
1. On the File menu, point to Open, and then click Outlook Data File.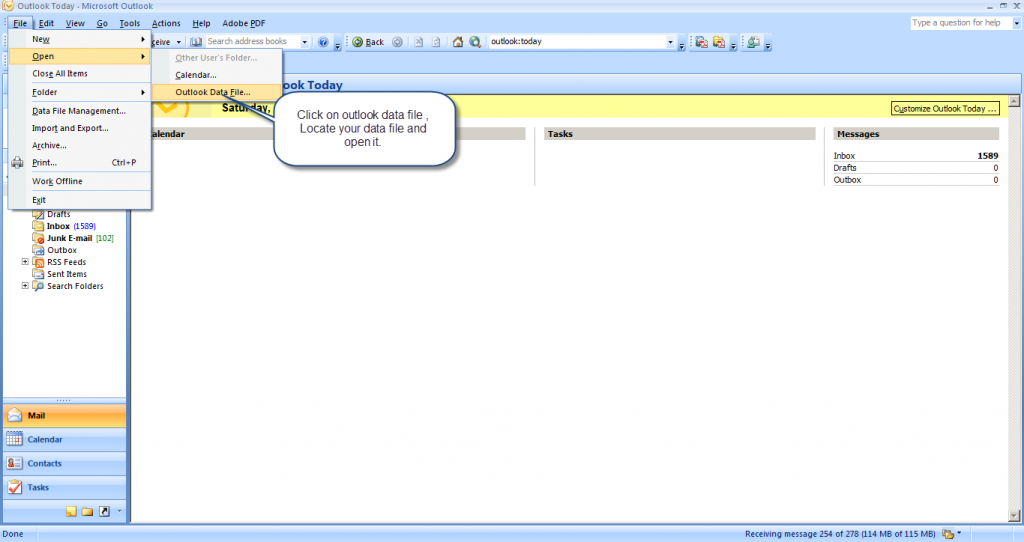 2. Click the .pst file you want to open, and then click OK.