How to Lock Google Chrome With a Password
In this tutorial i will guide you through How to Lock Google Chrome With a Password.Chrome has been the favorite browser for its speed, security and the millions of extension that power it.All the sites we visit are stored in history and eventually we store passwords and that is when the chrome browser becomes more important to us.So, Chrome browser contains sensitive data such as our bookmarks, history and passwords.So there is a high need to completely protect the browser from unauthorized access.
1. Go to Google Chrome Web Store here.
2. Then Search for ChromePW, here.Click on FREE.
3. Clicking on FREE will ask you to add this to Chrome.Click on OK.
4. It will open a new tab to configure ChromePW.Click on OK to configure it.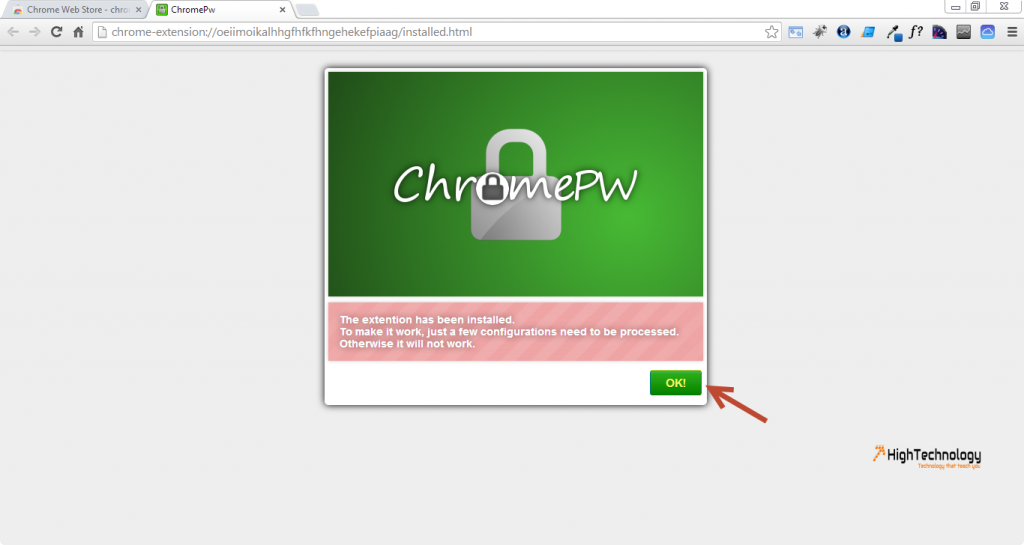 5. Open chrome://extensions/ and allow ChromePW in .

6. Open chrome://settings-frame/settings , now expand Advance settings and Deselect the checkbox of Continue running background apps when Google Chrome is closed.

7. Now you will see the option for setting your desires password to lock your chrome. Set your password and click on SAVE button.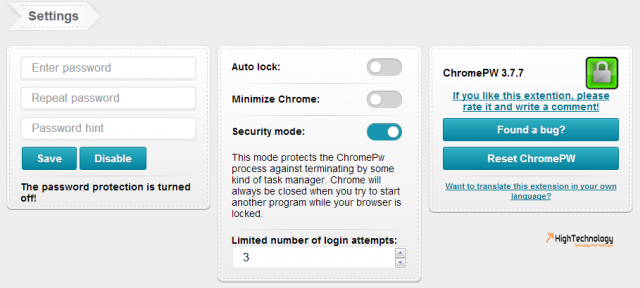 8. Now close your browser and restart it to see the change.You will see a new window requiring password.Put your password that you set in the previous step and hit enter to enter the chrome.