How To Launch a Program from PowerPoint?
In this post we will learn How To Launch a Program from PowerPoint?.By this way we can launch a program direct from the slide.
1. Launch PowerPoint, create new PowerPoint document or edit the already created one.
2. To be able to open a program from PowerPoint.The object can be a text box, an image, smart art, or regular shape.First, select the object, navigate to the Insert tab on the ribbon, and choose Action.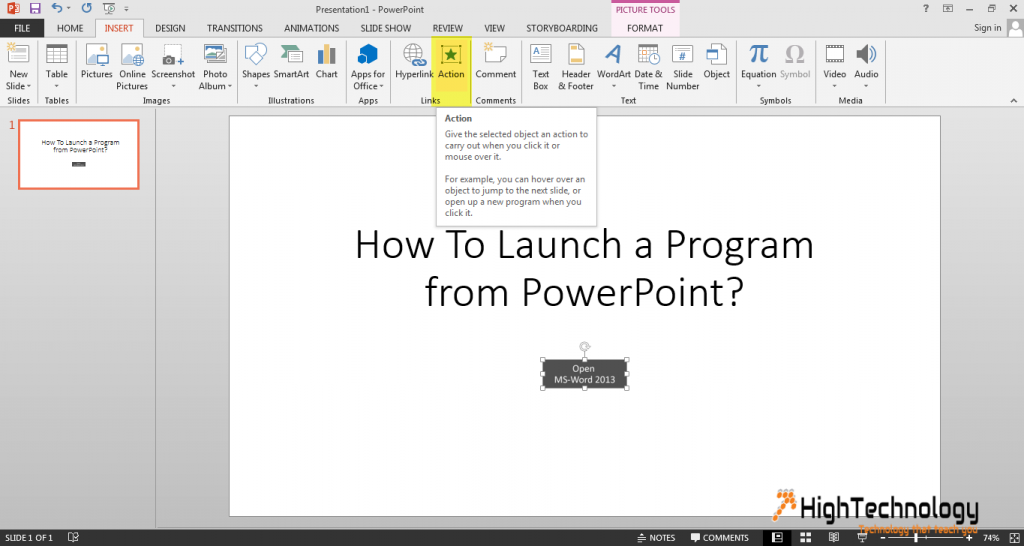 3. Now, choose desired mouse action.It is possible to launch a program when you click on the object or hover the mouse over it.Choose the Run program option, click Browse, and point to the program's executable file.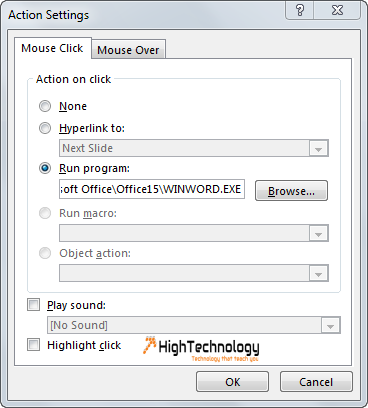 Now we are done with it, Enjoy..