How to hide system objects in Sql Server
Many of us don't like the existence of all the system tables, objects and stored procedures in SQL Server's user interface. To get rid of these the system objects.
Follow these steps:-
Open Sql-Server Management Studio.
Now click on the Tools.For reference please find image below.

Click on image to enlarge
Now click on (options > Environment >General) as Shown in below attached image.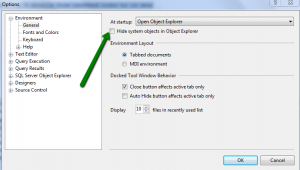 Click on image to enlarge
And check the checkbox Hide system objects in object Explorer.
Now restart your Sql Server Services and Management Studio .