How To Hide & Remove Ribbon In Office 2010
Ribbon is a part of Microsoft Office (2007, 2010). It is very useful to quickly find commands you need to perform tasks in  Office. It displays commands into groups.If you are not using ribbon, you easily hide and remove it for more screen space and working area.
1. To hide the ribbon click on the arrow shown in below image.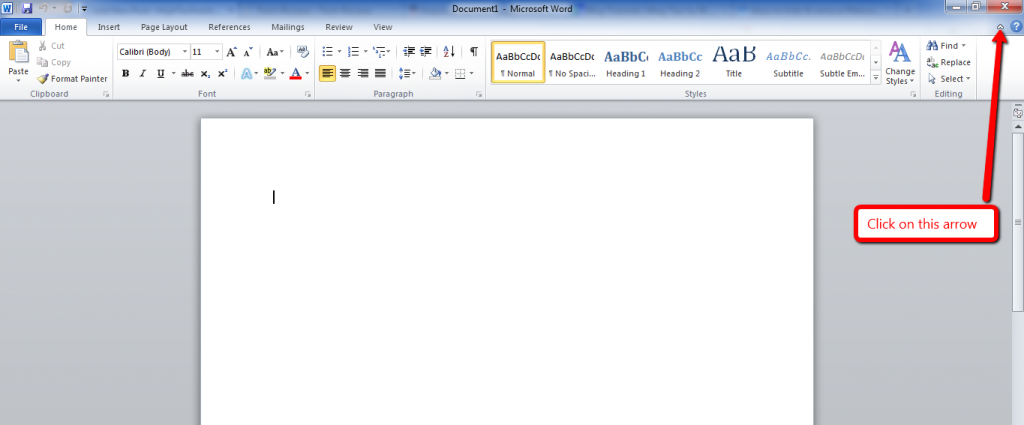 2. After ribbon was hidden it will look like as in below image.

3. Shortcut keys to perform minimize and maximize the ribbon press ctrl+f1.