How To Enable The Warning Window When Closing All Tabs In IE9
When closing multiple tabs in IE, the browser typically asks for confirmation first. Eventually, many users will check the "Always close all tabs" to prevent this confirmation. However, this feature is  very helpful because it will prevent your tabs to get closed if you hit close by mistake.
To enable or disable this feature following steps are listed below:-
1. Launch Internet Explorer 9.
2. Click on the settings icon on the top right on the internet explorer, and then go to Internet options.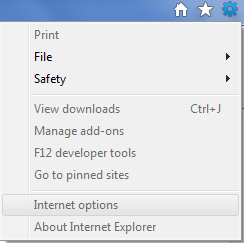 3. In the Internet Options window, on General Tab go to tabs section and click on settings.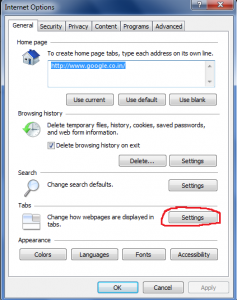 4. In the Tabbed Browsing Settings window, do setting whatever you want.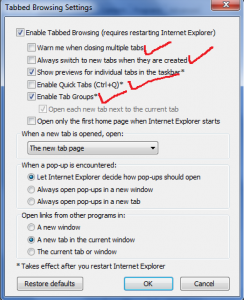 5. Click OK at the bottom of the window to save the setting.