How to Edit Excel File with Multiple Users
In this post we will learn How to Edit Excel File with Multiple Users.For this we have to save the Excel file on shared location(network drive) where several people can edit the contents simultaneously.As the owner of the shared workbook, you can manage it by removing users from the shared workbook and resolving conflicting changes.When all changes have been incorporated, you can stop sharing the workbook.
To Share the workbook:
1. Open the workbook which you want to share to edit with multiple users.
2. Click on Review tab, then click on Share Workbook.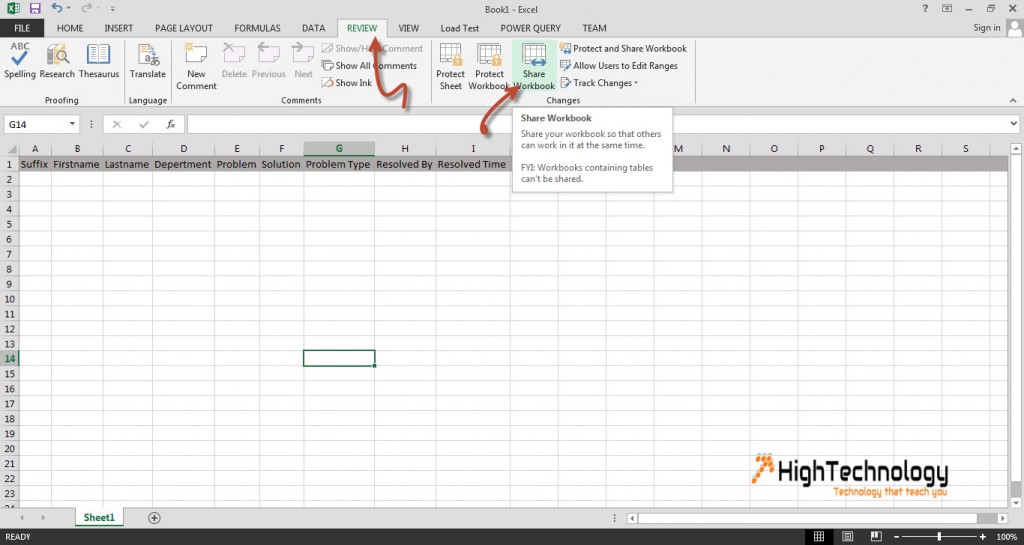 3. On the Editing tab, select the Allow changes by more than one user at the same time. This also allows workbook merging check box.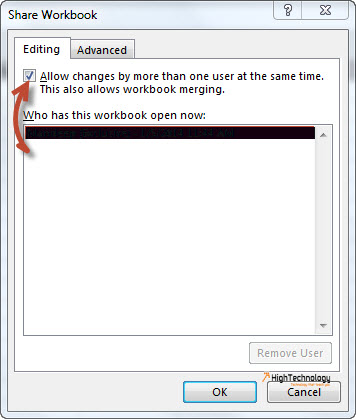 4. On the Advanced tab, select the options that you want to use for tracking and updating changes, and then click OK.
Features that are not supported in a shared workbook:
| IN A SHARED WORKBOOK, YOU CANNOT | BUT YOU MAY BE ABLE TO DO THE FOLLOWING |
| --- | --- |
| Create an Excel table | None |
| Insert or delete blocks of cells | You can insert entire rows and columns. |
| Delete worksheets | None |
| Merge cells or split merged cells | None |
| Add or change conditional formats | Existing conditional formats continue to appear as cell values change, but you can't change these formats or redefine the conditions. |
| Add or change data validation | Cells continue to be validated when you type new values, but you can't change existing data validation settings. |
| Create or change charts or PivotChart reports | You can view existing charts and reports. |
| Insert or change pictures or other objects | You can view existing pictures and objects. |
| Insert or change hyperlinks | Existing hyperlinks continue to work. |
| Use drawing tools | You can view existing drawings and graphics. |
| Assign, change, or remove passwords | Existing passwords remain in effect. |
| Protect or unprotect worksheets or the workbook | Existing protection remains in effect. |