How To Convert Delimited File Into Excel File
Hi friends in this tutorial i will explain ,how to convert delimited file into excel file.Basically these delimited files may be a TAB Delimited,Comma Delimited or Semicolon Delimited.These kind of files will be generated in import and export from applications(like:- SQL Server etc.).
To make use of them properly or view them in a appropriate format, you have to convert these files from delimited format to another format.
COMMA DELIMITED TEXT FILE To EXCEL:-
1. Open your .TXT file, copy all content and paste them into your Excel File column.
2. Now Click on Data Tab, Select your column and click on TEXT-TO-COLUMN Button.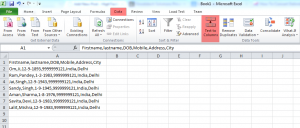 3. It will open a new window, now choose DELIMITED option and click on next.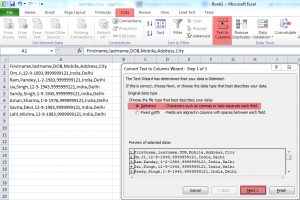 4. Now Choose the DELIMITERS for your file and click on next.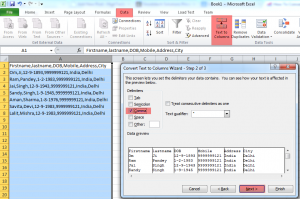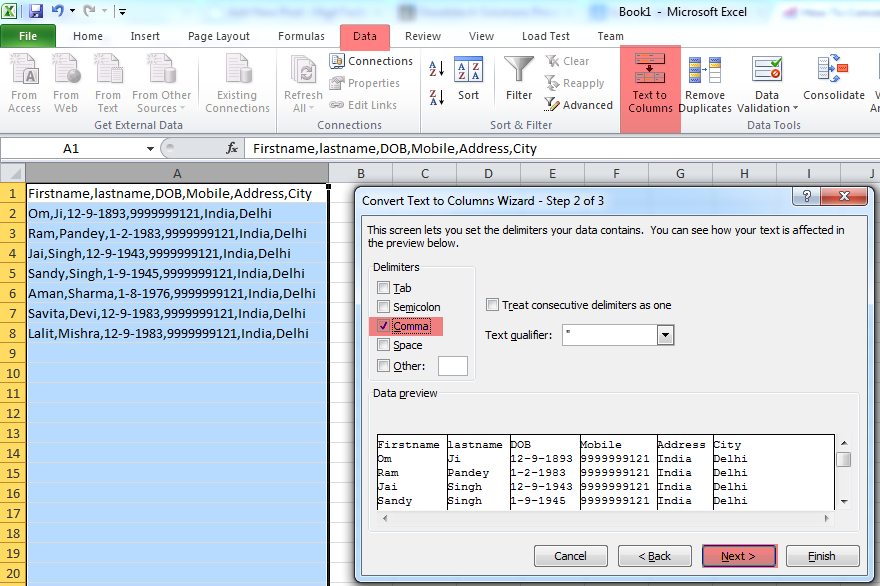 5. Now Choose the data format here, By default it is GENERAL .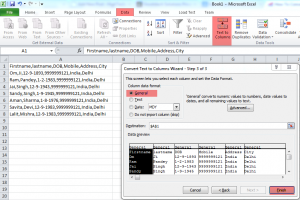 6. Final Result Will be like this.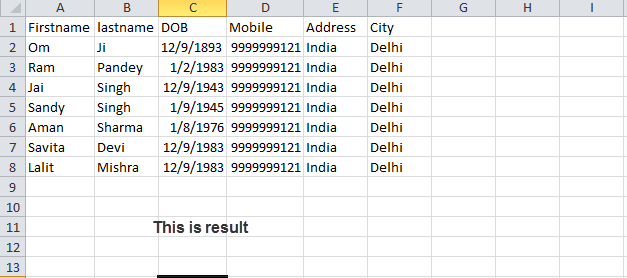 TO USE A TAB SEPARATED FILE IN EXCEL, JUST COPY AND PASTE IT INTO EXCEL.