Foreign key in phpmyadmin
Setting Foreign key in phpmyadmin is very easy. We just have to follow few simple steps and we are done. Here we are creating three tables(Product_master, Category_master and Order_master). He have to setup Foreign key in Order_master table i.e. refers to product_master and category_master table.
Below i am showing you tables structure's.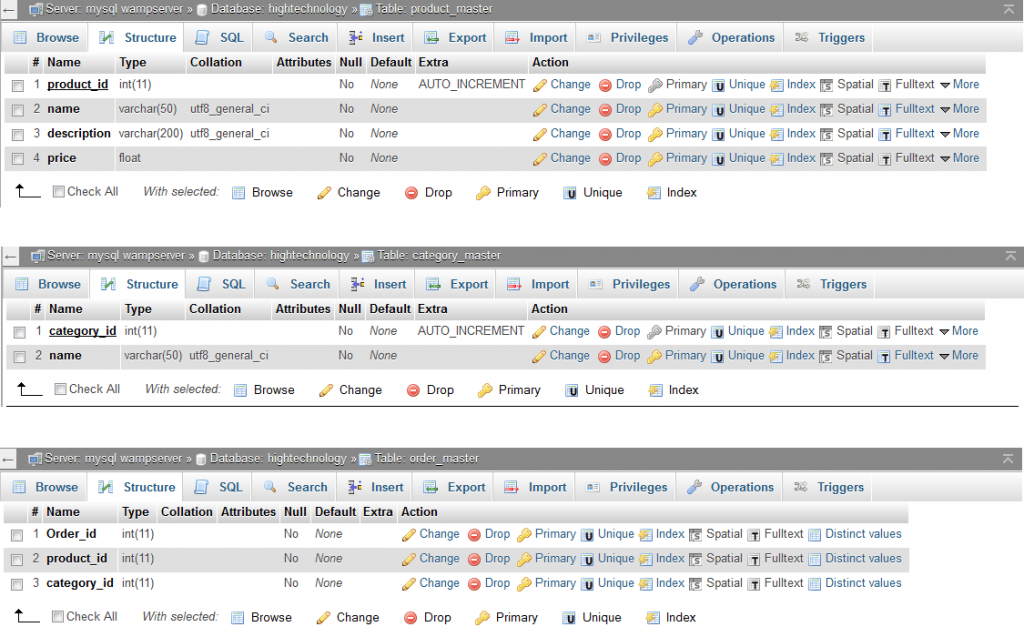 After Table creation follow below video to setup Foreign key: