Create Tenant Database in SAP HANA
To Create Tenant Database in SAP HANA, first of all open SAP HANA Studio. Then login to SYSTEM database and click on SQL icon or right click on SYSTEM Database and click on Open SQL Console.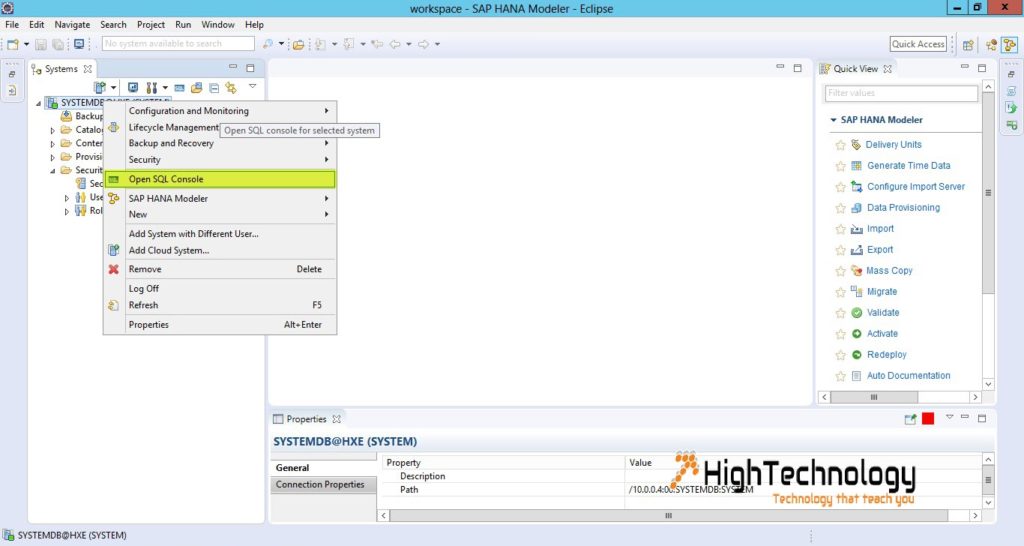 Once SQL Console is opened then we have to execute below command to create a Tenant Database.
CREATE DATABASE TRAINING WITH SYSTEM USER PASSWORD DeMO1234;
Now login to tenant database as we login into system database in this tutorial: Connect SAP HANA Database from SAP HANA Studio. Here we have to change mode from SYSTEM DATABASE TO TENANT DATABASE, as mentioned in below image.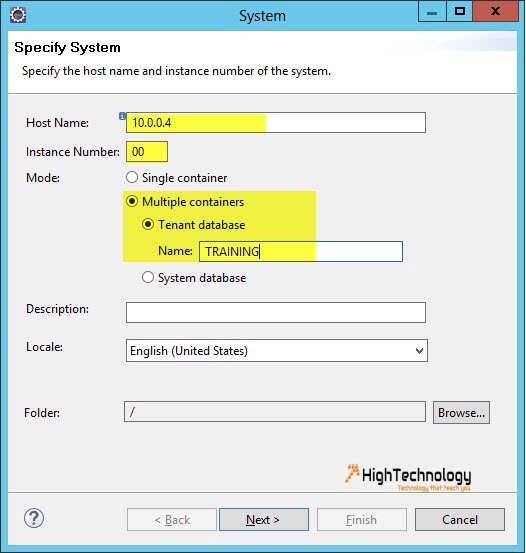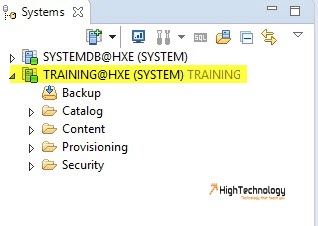 Video Tutorial: